Our company offers the personal services of two experienced & independent insurance broker/agents, Evans Babitt & Yesica Thormes, who have provided life & health & property & casualty insurance over the years for families, Seniors & small businesses. We are fluent in English & Spanish and may be able to provide an official translator if you should need one. In addition, our current product offerings for retirement include annuities for individuals and couples and group products for businesses featuring mutual funds. We are looking in 2017 to establish payroll insurance & retirement benefits for business tax clients who would like to make financial products available for themselves and their employees in a tax smart way for both employer and employee and one which may also give a group discount rate & portability on certain insurance products.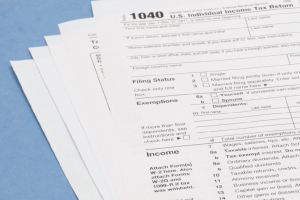 Individuals & Schedule C filers will be able to see the impact of retirement contributions on their 1040's before e-filing them
Small businesses can plan ahead with interim financial statements to see how much they can contribute to their own retirement & benefits to offset what may be taxable profits.

We participate in all of the annual Continuing Professional Education courses and Certifications offered by CMS (Center for Medicare & Medicaid Services) and ACA (Affordable Care Act) and New Jersey & New York life & health licensing centers.


Visit the Services area of our site to learn more about services available to individuals and businesses.

Visit the Contact Us page for information regarding how to reach us via telephone, fax, e-mail or mail.

Feel free to contact the office anytime. We're here to help.